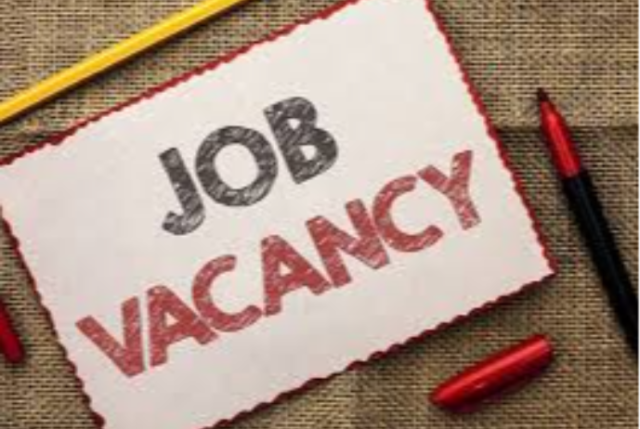 Position: Project Manager
Summary:
The Project Manager will be responsible for the implementation of Software/Hardware projects with a mix of Project Management responsibilities. As such, he/she will:
– Lead the project to success in terms of delivery of the agreed scope within the agreed timeline and the adequate quality, with full customer satisfaction;
– Act as the gatekeeper for the global efficiency and budgetary, timeline, resource and other key aspects of the project control so that the project remains on track at all time, in view of ensuring the success of the project.
Responsibilities:
– Managing the project budget and planning, timeline, and resource allocation,
– Managing of demand and roadmap prioritization processes by coordinating Business Units and IT teams, evaluating the demands, enhancing the overall delivery process,
– Partner with clients, product owners, product design, and engineering leaders to develop program plans, including roadmaps, dependencies, and resourcing plans,
– Manage operations of programs including Project Plan Development, Project Budget Management, Project Time Management, Project Risk Management, Project Scope Tracking and Management, Resource Planning, Preparing IT portfolio and roadmap reports,
– Oversee the achievement and risk "blockers" related to IT product deliveries,
– Assess and Report the health of projects deliveries with objectivity, accuracy, and transparency,
– Ensure that appropriate stakeholders are engaged in risk identification and mitigation,
– Ability to work on multiple projects simultaneously,
– Acting as a single point of contact to maintain effective relationships with Clients to enable successful delivery of services and solutions,
– Managing projects in accordance with Project Management methodologies
Requirements:
– Our ideal candidate is an independent and hard-working professional who enjoys a fast-paced working environment. High analytical and creative skills, together with excellent interpersonal abilities are the keys to success in this role.
The Main Required Qualifications Include:
– At least 10 years experience in Technology sector,
– At least 5 years of proven experience in large scale international project management,
– Presentation skills: the ability to create & deliver presentations effectively (solid knowledge of Excel, Power Point and all Office applications is required),
– Excellent management and interpersonal skills,
– Multi-sites management experience,
– Experience in business procedure requirements analysis,
– MS Project Knowledge,
– Experience in CRM/ERP projects. (SAP is an advantage),
– Familiarity with Sport Betting&Lottery business is an advantage,
– PMP/Scrum/Agile certificates are advantage but not must to have,
– Excellent written and verbal English is required for this position,
If you are interested please submit CV with subject "Project Manager" to [email protected]
Job title: Product Manager
Reporting to: Marketing Director
Summary:
Reporting directly to Marketing Director, this role will have responsibility for executing GTM (Go to market) product strategy and defining initiatives towards consumers and Lottery gaming/Sports Betting/Virtual Games portfolio.
Key responsibilities:
– Design the end-to-end player experience and journey with a people-oriented perspective and creating customer value proposals and to reach a rapid turnover and profitability growth.
– Manage and lead the entire process from the discovery of the new products and its features until their launch, follow-up, and improvements
– Have an analytical and technical approach to marketing techniques, implement KPI's and report on product profit & loss and product portfolio profitability using data
– Develop new projects in coordination with the related departments with aim of increasing the number of players, wallet share, and revenue in addition to reaching the market share and brand awareness targets
– Contribute marketing strategy analysis and roadmaps to increase profitability in accordance with reaching products' targets
– Increase profitability by contributing to the determination of marketing strategies for products to reach their market targets
– Increase the number of electronic platforms, web sites, and application users, retaining existing users and increasing wallet share
– Understand and analyze customer needs better and managing current products efficiently
– Secure the functionality of the business and to drive extensive and sustainable efficiency.
– Manage relationships with partners/vendors and agency communications
– Analyze internal operations and identify areas of process enhancement
– Monitor performance with tracking and establish corrective measures as needed, and prepare detailed reports, both current and forecasting
– Oversee and work towards the improvement of supplier performance.
– Contribute to company' market intelligence.
Requirements:
– A Bachelor's degree in related fields (MBA is an asset)
– 5+ years diversified and progressive work experience (Experience in e-commerce/digital is an asset)
– Solid understanding of business intelligence and data analysis methods
– Good planning and organization skills
– Experience in product management, trade marketing and managing significant budgets
– Experience in extensive device testing in all kinds of software (IOS, Android, web, etc.) and content updating in any kind of back-office software (e-commerce, news site, etc.)
– Excellent problem-solving and analytical thinking skills
– Proficiency in MS Office tools and BI
– Good interpersonal skills
– Efficiency and effectivity orientation
– Demonstrated experience of ethical leadership.
– Interest in sports
– Well spoken and written English & Russian, preferable also Turkish
E-mail: [email protected]
Vəzifə: Sistem administratoru
Vəsifə təlimatı:
– Təşkilatın şəbəkə infrastrukturunun planlaşdırılması, sazlanması, işə salınması və dəstəyin göstərilməsi
– Şəbəkə avadanlıqların dayanaqlı işin təşkili
– İP-telefoniyanın sazlanması və dəstəyin göstərilməsi
– Şəbəkənin monitorinqi və problemlərin aradan qaldırılması
– Mobil və internet provayderlər ilə iş
– VPN-lərin sazlanması
-Windows, Linux, AD, Mailserver, Fileserver və s. inzibatçılığı
Tələblər:
– Ali təhsil (texniki sahədə)
– Sistem administratoru vəzifəsində 3+ il iş stajı
– Şəbəkə avadanlıqları üzrə biliklər
– Korporativ şəbəkələrin qurulması bilikləri
– İnformasiya sistemlərin qurulması bilikləri
– Azərbaycan, ingilis və rus dili bilikləri
– Bulud texnologiyaları üzrə biliklər
Biz Sizə qabağcıl şirkətlərin birində çalışmaq imkanı təqdim edirik!
Əgər təklifimiz Sizə maraqlıdırsa CV-ni "Sistem administratoru" mövzusu ilə [email protected] ünvanına göndərməyiniz xahiş olunur.